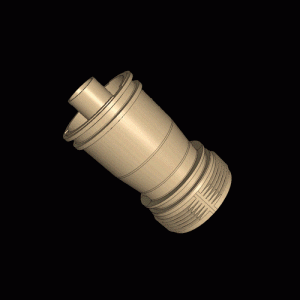 Every project has its own needs and goals.  Complex geometries involving fine details or sharp corners often cannot be achieved by traditional plastic molding. Advanced plastic injection molding processes allow designers to combine numerous complex features into a single component, reducing the need for secondary machining or surface finishing operations.
Plastic Injection molding allows design freedom not easily matched by other traditional processes.  Performance Plastics' augments the latest software tools including solid modeling, mold flow analysis and finite element analysis with an internally developed iterative tool design approach to deliver complex geometries and densities superior to most other operations.
Our tooling modification process results in best in class part tolerances, particularly useful in molding mission critical parts where dimensional attributes need to be extremely precise.  We use this approach to produce net shape molded parts of exceptional quality, eliminating or significantly reducing secondary matching operations resulting in material and process cost savings.
Performance Plastics, located in Cincinnati, OH has over 30 years' experience in molding tight tolerance advanced plastics such as Fluoropolymers (FEP/PFA Torlon, Ryton plastic, Peek & Ultem) for many industries.  We have developed proprietary processes enabling injection molding of parts that are thin walled, with tight dimensional tolerances, and complex geometries.
For more information and solutions, please contact Rich Reed, Vice President of Sales & Marketing at 513-321-8404 or email [email protected].
https://performanceplastics.com/wp-content/uploads/PPL-Small3-01.png
0
0
Aileen Crass
https://performanceplastics.com/wp-content/uploads/PPL-Small3-01.png
Aileen Crass
2021-01-27 13:27:55
2022-02-27 20:06:41
Designing and Molding Complex Plastic Parts